On-page SEO focuses on optimizing a client's website.  The goal is to improve the ranking and where the client populates on search engine results pages.
Off-page SEO improves the authority and popularity of a website. This is accomplished through link-building, and social media marketing on other websites and platforms.
Google My Business is the listing that shows in the top of search results. Not only does it advertise your business name but it shows where you are located. This is an important part of SEO marketing and getting new clients.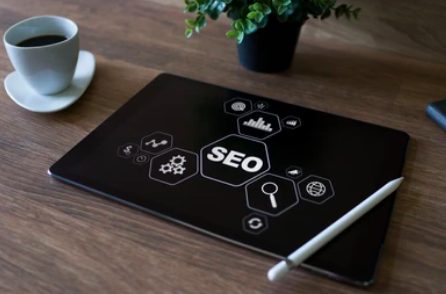 Higher Google Rankings

Google My Business Optimization

Improved Organic Traffic
SEO helps to increase website traffic by improving the visibility and ranking of a website in search engine results pages. This optimization strategy helps make it easier for potential customers to find and visit the site.
Once a website achieves high rankings in search engine results, it can continue to attract traffic and generate leads without ongoing advertising costs. Long-term and sustainable organic traffic is ideal for maximizing marketing budgets.
Search engine optimization is here to stay. It brings a competitive advantage to your company that will leave your competition behind. Although it takes a few months to implement, the long-term benefits are worth it. Paid advertising is getting increasingly more expensive, SEO doesn't require as high of costs and bring in business organically.