Is local SEO the best form of marketing? Our business handles the digital marketing for companies across the GTA. So many companies turn to their online presence for generating leads and conversions. Our top-rated local SEO company Oakville helps bring clients the most success for their marketing budget. It's time to stop letting the same companies dominate your industry and start competing with them. We will propel your business to the top of search rankings and give you sustainable marketing for years to come.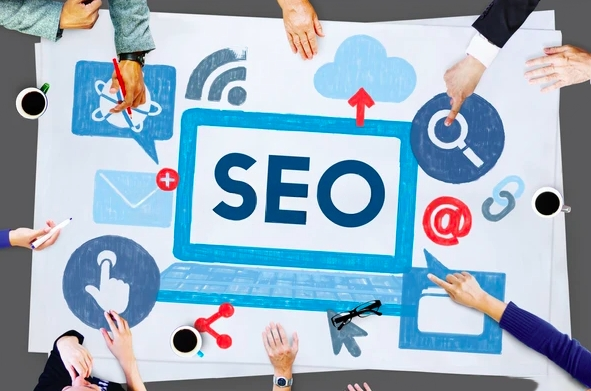 How Does Local SEO Benefit a Company?
Better Visibility to Locals:
A professional local SEO company can enhance the online visibility of local businesses. Makada Web Design helps local businesses grasp the attention of potential customers in the area. This allows potential customers to discover and connect with local businesses, and drive more targeted traffic to their websites.
Focus on Local Customers:
Local SEO strategies focus on optimizing a business's online presence to attract customers within its area. A local SEO company understands the importance of targeting local keywords. On top of this, optimizing business listings and online directories are key. What this does is help make the website look more stronger online. This also helps businesses connect with their local audience, and better the chances of conversions.
Competitive Advantage:
Local businesses need to stand out from their competitors to thrive. Partnering with our reputable local SEO company gives a competitive advantage. We help identify gaps in the market and adjust your marketing campaigns accordingly. Maximizing marketing budgets is what we do best. We want to make sure you get the most out of your dollar. By choosing to do local SEO, you are competing with the big brands in the area and giving yourself a chance to gain more clients.
Better Trust and More Credibility:
At Makada Web Design, we want to make your brand look powerful. Your online presence is key to winning a customer over. If your Google business listing looks weak, chances are a client won't take a chance on you. How do we make your listing better? Simple, we encourage previous clients to leave reviews, we add relevant content, and explain what separates you from the rest.
In this blog, we explore the advantages that local businesses can gain by partnering with a us. We highlight how a local SEO company can boost a business's visibility through unique methods and a passion for helping businesses. Additionally, we emphasize the importance of building trust and credibility through reputation management and positive online reviews. Investing in local SEO really can help your business in the long run. How your brand looks online is important, don't ignore this. By understanding the benefits of hiring a Makada Web Design, businesses can thrive in their local communities.