One of the main focal points for getting more leads organically is using keywords. These refer to the main words your potential customers are searching. The more accurate your website content is to customer searching, the better your search results.
Getting higher in search results allows for a better opportunity for traffic. More website traffic invites a higher probability of leads. If you are falling in search rankings, you'll have to heavily rely on paid ads or customers won't see your business.
Do you need help creating and growing your content? Our content team will make advertisements, website graphics, and content for your company that can easily be marketable.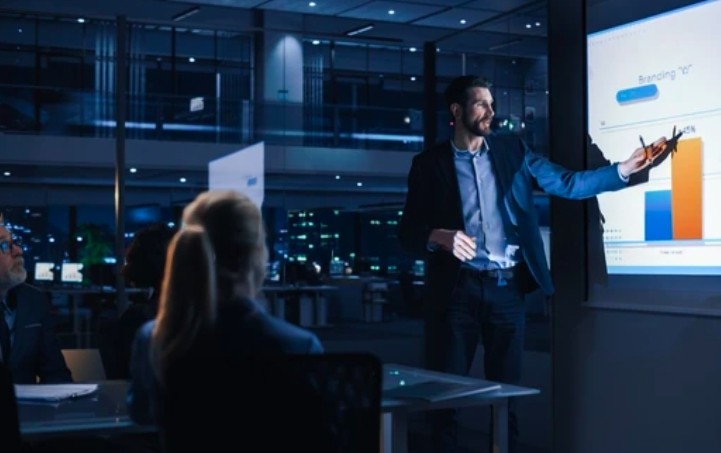 Need Immediate Results?
Look into Our Paid Advertising Services!
If you need immediate results and are looking to maximize your real estate business's online visibility, our paid advertisement services are the perfect solution. While organic search engine optimization is crucial for long-term success, it can take time to build a strong presence and climb the ranks in search engine results. However, with our targeted and strategic paid advertisement campaigns, your real estate listings can gain instant prominence, capturing the attention of potential buyers and sellers right from the start.
We employ cutting-edge techniques to create tailored ads that reach the right audience, ensuring that your properties receive the exposure they deserve. By leveraging our expertise in online advertising and real estate market insights, we can help you achieve immediate and measurable results, giving your business the competitive edge it needs in today's fast-paced digital landscape. Don't wait for organic SEO to work its magic – take advantage of our paid advertisement services and accelerate your real estate success today.
Need More Details?

See What We're All About
Implementing effective SEO strategies can significantly boost your real estate company's online visibility. By optimizing your website with relevant keywords, creating valuable content, and building high-quality backlinks, search engines will rank your site higher in search results. As a result, potential clients searching for properties in your area will be more likely to find your website, increasing the chances of generating valuable leads and driving more traffic to your listings.
SEO allows you to attract highly targeted traffic to your real estate website. When you optimize your site for specific keywords related to your market and services, you attract users who are actively seeking properties or real estate services. This targeted approach not only brings more visitors to your site but also ensures that those visitors are genuinely interested in what you have to offer. As a result, you are more likely to generate quality leads, leading to higher conversion rates and a better return on investment for your marketing efforts.
A well-optimized website with valuable content can establish your real estate company as an authoritative and trustworthy source in the industry. When potential clients find informative blog posts, neighbourhood guides, market updates, and other valuable resources on your site, they perceive you as an expert in the field. This credibility not only helps you win the trust of potential clients but also encourages them to share your content and recommend your services to others. As your reputation grows, your real estate brand becomes more influential, leading to increased referrals and sustained business growth.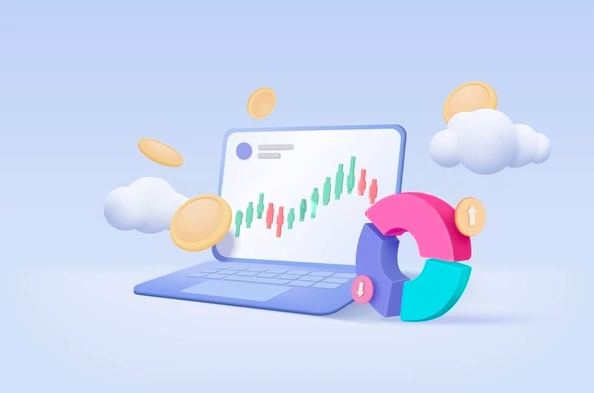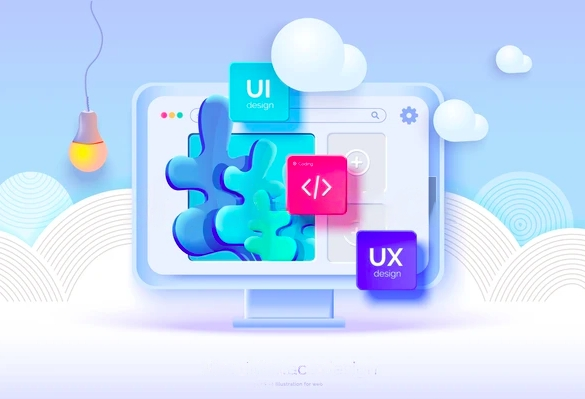 Makada web design gave my website a great renovation. I previously had a web designer work on my website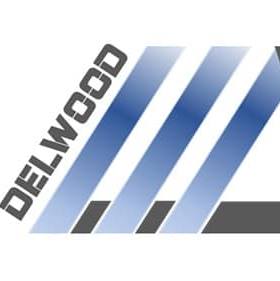 We needed a website improvement and Makada web design was the right choice. We highly recommend this team if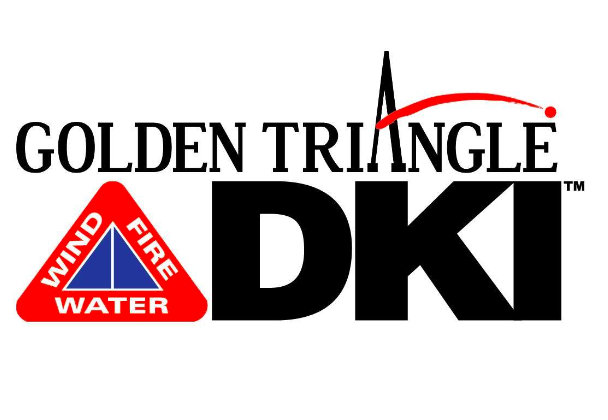 Shaun G.
of Golden Triangle
The new website was exactly what I needed. The previous web designer I used did not give quality content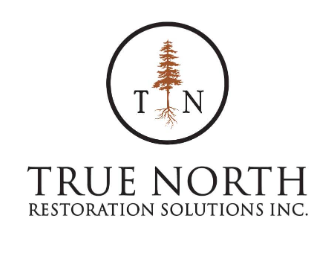 Brad S.
of True North Restoration
My company was new to the roofing industry and needed SEO help. This team not only gave me a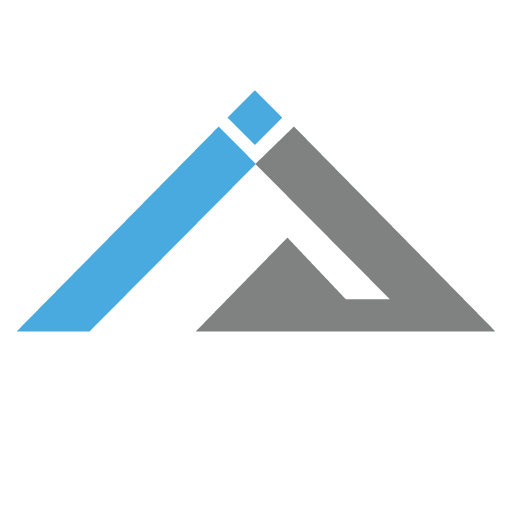 Matt M.
of PinkStar Roofing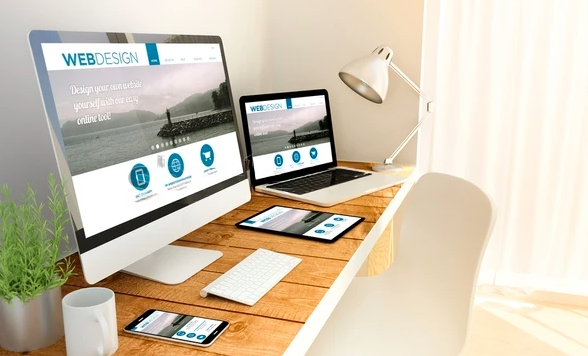 In today's digital age, potential buyers and sellers turn to search engines to find the best real estate services and properties. Real Estate SEO (Search Engine Optimization) plays a crucial role in improving your website's visibility on search engine result pages, allowing you to connect with your target audience effectively. By optimizing your website, you increase the chances of ranking higher on search engines, driving more organic traffic, and generating quality leads.
As a real estate professional, your primary focus is often on the local market. Our Real Estate SEO services incorporate Local SEO strategies to help you dominate your local area searches. By optimizing location-based keywords, leveraging Google My Business, and maintaining consistent NAP data across online directories, your website will gain prominence in local search results.
In today's mobile-centric world, a responsive website design is non-negotiable. Our web designers craft visually appealing, mobile-friendly websites that provide seamless user experiences across all devices. Search engines reward mobile-responsive websites with higher rankings, ensuring your real estate business reaches potential clients on their preferred platforms.
Implementing SEO strategies can significantly benefit your real estate business by increasing online visibility, driving targeted traffic, and generating valuable leads. In the competitive real estate market, potential clients frequently turn to search engines to find properties, realtors, and relevant information. With effective SEO, your website can rank higher in search results for relevant keywords, making it more likely to be found by potential clients.
By optimizing your website's content, using location-based keywords, and creating valuable resources such as blog posts and neighborhood guides, you can attract organic traffic from users actively seeking real estate services. As your website gains authority through backlinks and positive user experiences, it becomes a trusted resource in the eyes of search engines and users alike.
In addition to attracting potential clients, SEO helps you build credibility and brand awareness within your target market. A well-optimized website showcases your expertise, showcases your listings effectively, and provides a seamless user experience, increasing the likelihood of converting visitors into clients.
The timeframe to see tangible results from real estate SEO efforts can vary based on several factors. Generally, it takes several months before significant improvements in search engine rankings become noticeable. SEO is a gradual process that requires consistent effort, particularly in the competitive real estate industry.
The timeline depends on factors such as the age and authority of your website, the competitiveness of your target keywords, the quality and relevance of your content, and the effectiveness of your link-building strategies. Newer websites or those with limited online presence may take longer to see significant improvements.
It's essential to remember that SEO is an ongoing process rather than a one-time fix. As search engines update their algorithms and competitors adjust their strategies, your SEO efforts must adapt accordingly. By investing in a well-rounded and continuous SEO strategy, you can increase your chances of achieving and maintaining favorable rankings over time, driving organic traffic and potential leads to your real estate business.
Optimizing your real estate website for search engines requires a multifaceted approach. Here are some effective SEO tips specifically tailored for real estate websites:
a. Keyword Research: Identify and target relevant keywords related to your real estate niche, location, and services. Use keyword research tools to discover popular search terms and incorporate them naturally into your website content.
b. Create Valuable Content: Develop informative and engaging content, such as neighborhood guides, market trends, and property insights. High-quality content not only attracts potential clients but also encourages other websites to link back to your pages, boosting your website's authority.
c. Mobile Optimization: Ensure your website is fully responsive and mobile-friendly. With the increasing use of mobile devices for property searches, a mobile-optimized site improves user experience and search engine rankings.
d. Local SEO: Leverage local SEO techniques to target potential clients in specific geographic areas. Optimize your Google My Business listing, include your address and contact information on your website, and encourage positive reviews from satisfied clients.
e. Image Optimization: Optimize property images by using descriptive filenames and alt tags. This helps search engines understand the content of the images and can improve your website's visibility in image search results.
f. Link Building: Build high-quality backlinks from reputable sources within the real estate industry. Engage in content marketing and outreach to attract relevant websites to link to your valuable resources.
g. User Experience: Ensure your website is easy to navigate and provides a seamless user experience. User-friendly websites tend to have higher engagement and better search engine rankings.
By implementing these SEO tips and continually monitoring and improving your website's performance, you can enhance your real estate website's visibility, attract potential clients, and stay ahead of the competition.
While it is possible to perform basic SEO for your real estate website on your own, hiring a professional SEO agency or expert can offer significant advantages. SEO is a complex and ever-evolving field that requires in-depth knowledge and expertise to achieve optimal results.
SEO professionals have experience in analyzing your website, conducting thorough keyword research, and devising a comprehensive SEO strategy tailored to your real estate business's needs. They stay updated on the latest SEO trends and best practices, ensuring that your website remains competitive in the search engine rankings.
By hiring an SEO professional, you can save time and effort, allowing you to focus on your core real estate business activities. A well-executed SEO strategy can lead to higher search engine rankings, increased organic traffic, and a higher likelihood of converting visitors into clients.
Additionally, SEO experts can provide valuable insights and data-driven recommendations based on the performance of your website and the behavior of your target audience. They can track key performance indicators (KPIs) and make data-driven adjustments to continually improve your website's SEO performance.
Ultimately, investing in professional SEO services is an investment in the long-term success and visibility of your real estate business online. It helps you stay competitive, attract valuable leads, and establish a strong online presence within the highly competitive real estate market.